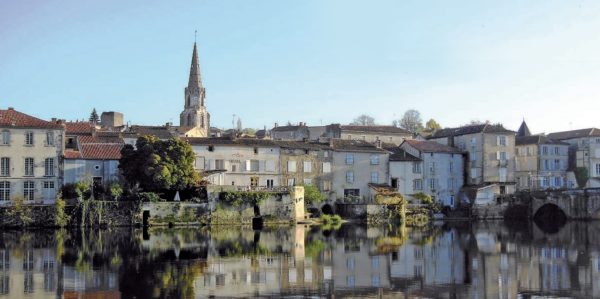 Join us for 5 fabulous days of sewing in France! Spend your days sewing in our converted barn studio, pottering around the historic town of Confolens in the sunshine, having afternoon tea on the banks of the River Vienne and browsing the many antiques markets and bric-a-brac shops.
---
WHAT'S INCLUDED:
• 2.5 days of dedicated sewing tuition in our purpose-converted studio, plus an extra half day of sewing studio access
• Airport transfers for the specified Leeds/Bradford and Stansted flights
• Welcome dinner by the river on Monday evening
• Pickup and drop off every day from Confolens town square
• A sewing pattern of your choice from the Sew Different or Size Me ranges
• Afternoon tea on Wednesday and locally sourced lunches on Tuesday and Thursday
Sew Different pattern range • Size Me pattern range
---
ITINERARY
• Arrive Sunday with an airport pickup for those on the Leeds/Bradford-Limoges and Stansted-Limoges flights, or make your own way.
• 9am pickup on Monday from the town square to take you to the studio for a day of sewing. A locally sourced lunch will be served in the studio. 5pm you will be returned to the town square and then meet up for the welcome meal.
• 9am pickup on Tuesday from the town square to take you to the studio. We will spend half a day sewing and then finish at 1pm when will will head out for a delicious afternoon tea from local suppliers. The afternoon is then free for you to spend exploring the town and riverside walks.
• 9am pickup on Wednesday from the town square to take you to the studio for a day of sewing and lunch. 5pm you will be returned to the town square and the evening is yours to spend as you please.
• 9am pickup on Thursday from the town square to take you to the studio where you are welcome to stay and sew under your own steam whilst airport transfers are taking place. Transport to Limoges airport for the specified Leeds/Bradford and Stansted flights will be provided. Those who have made other travel arrangements are welcome to stay and sew until midday when the studio closes.
---
Also recommended is the fabulous, english speaking, 13Bees.
For best prices book direct on www.13Bees.co.uk or
get in touch directly via info@13bees.co.uk or +33 545 71 22 90
Located 5 minutes walk for the main square in Confolens.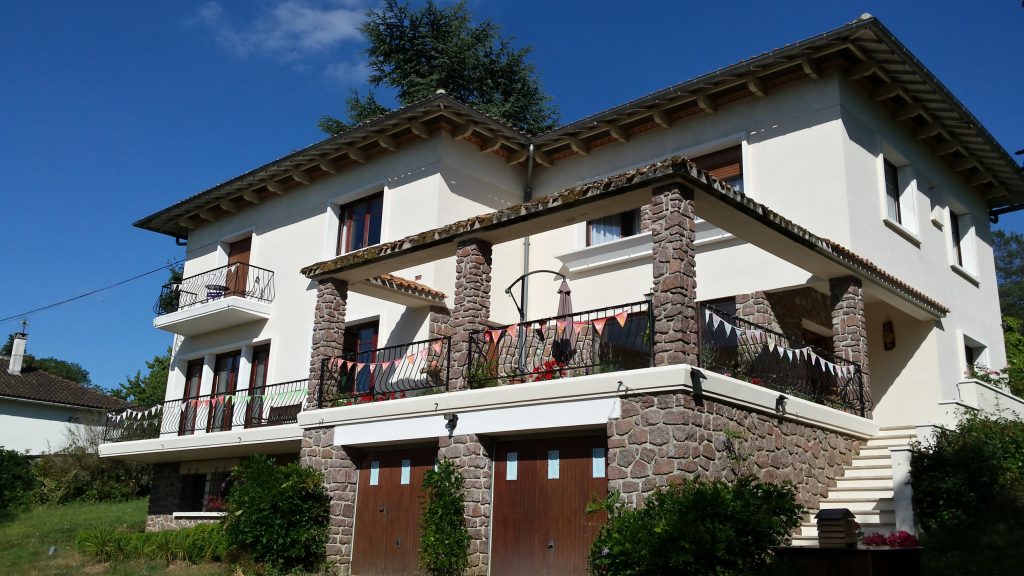 Kevin & Amanda also offer afternoon beekeeping sessions and beeswax workshops which can be arranged to fit around the your sewing should you want to try something really different!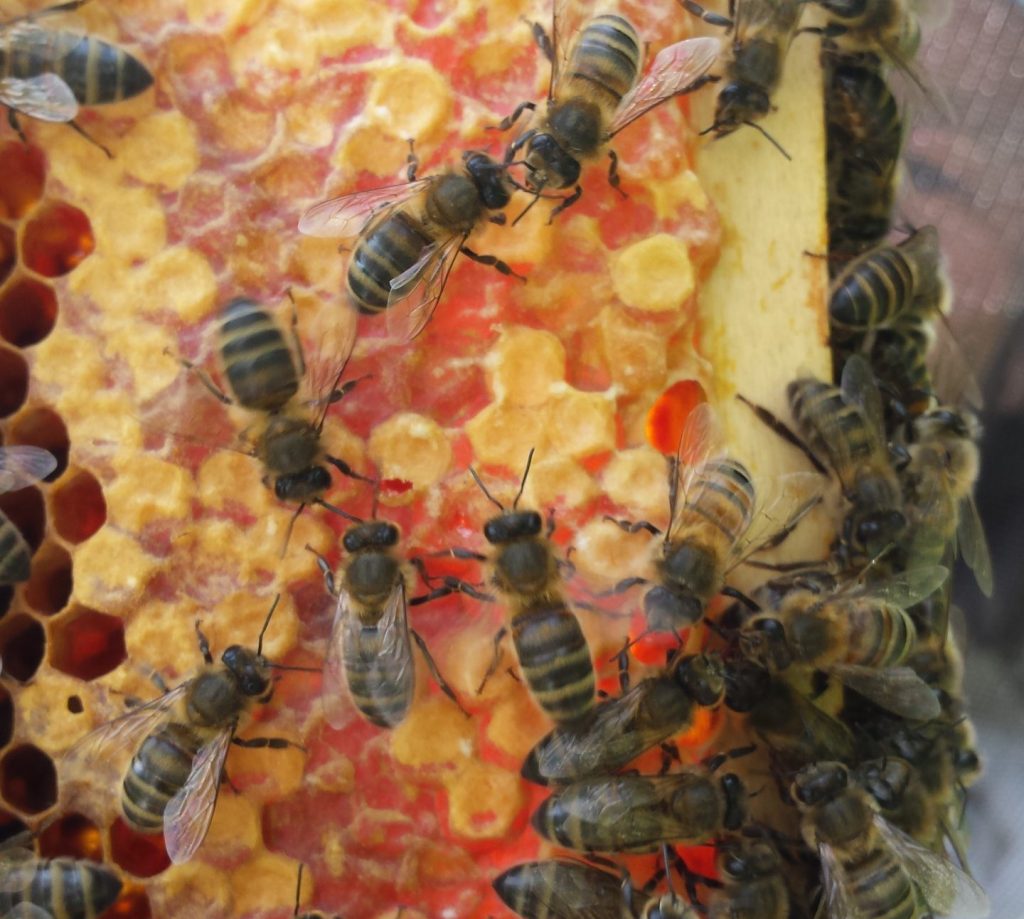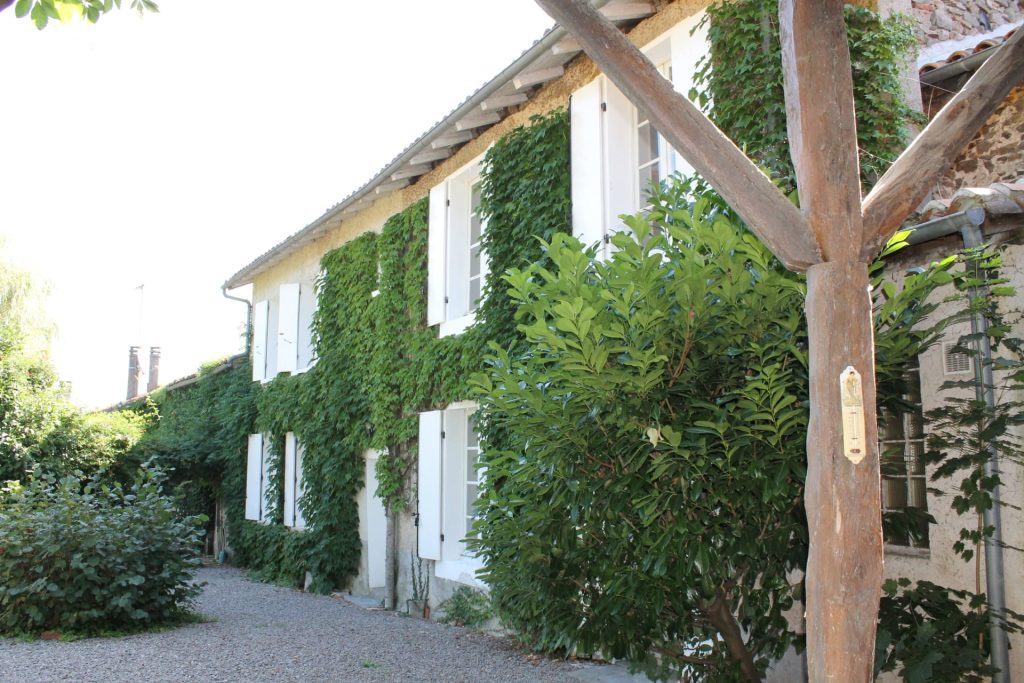 Located in the tranquil village of Ansac-sur-Vienne (a short walk from the studio) The Fleur De Lys is a delightful Maison Bourgeois, built in 1835, the house includes three themed ensuite guest rooms, all have recently been decorated. Guests have access to a kitchen diner and lounge area which is fully equipped with fridge, cooker, microwave, dishwasher and washing machine.
Guests also have use of a swimming pool.
Gordon and Debbie look forward to welcoming you.
Website: www.fleurdelys.online
Email: info@fleurdelys.online
Call: +33647203828 or +33787594839
Point Vieux located in Confolens, offer a choice of accommodation, from single rooms to family suites. All rooms have a shared kitchen area and outdoor balcony for this who would like to cater for themselves in the evenings. They have two beautifully decorated luxury sites within the same building.
Other options include a beautifully kept local campsite in Confolens,
Camping des Ribieres
with its own animal corner, mini beach and rustic BBQs that offers furnishes safari tents on stilts and accommodates camper vans.
Travel is not included in the retreat cost. We have planned our itinerary around the Ryanair flights from Manchester to Limoges and Stansted to Limoges which run at similar times on the Monday*, and return to the UK on Friday afternoon.
* Depart Sundays • Leeds/Bradford (18.20)- Limoges(21.10) Return Thursdays • Limoges (14.40) – Leeds/Bradford (15:25) – Ryanair
* Depart Sundays • Stansted (13.15) – Limoges (15.55) Return Thursdays • Limoges (17:45) – Stansted (18.25) – Ryanair
However, there are also plenty of other options. The Eurostar goes from London to Angoulème on a super-fast route that takes only 5 hours. In order not to miss the welcome meal on the Monday, we would recommend that you travel on the Sunday, stay the night in Angoulème and then take the coach Monday morning to Confolens.
There are also other flights from Bristol, Leeds/Bradford, Southampton, East Midlands and Stansted that go to Limoges or Poitiers, (both are approximately a one hour drive to Confolens) if you would like to add on a few extra days to your trip and make your own way to Confolens.
Driving through France is an easy and pleasant experience due to wide roads, quiet traffic and well-priced motels. It takes approximately 8 hours driving from Calais. Motel Les Broussailles is conveniently located for an overnight stop and is well reviewed by Tripadvisor.
---
WHAT TO BRING:
You will need to bring your own fabric and notions. Although there will be the basics of haberdashery available at the retreats, we advise that you bring your own to ensure that you have what you need. You can browse the available patterns here to help you decide what to bring:
Sew Different pattern range • Size Me pattern range
---
SURROUNDING AREA
You can find information here and here about the surrounding area.
2024 DATES
2nd-6th June 1 PLACE REMAINS
7th-11th July  FULL
4th-8th August 1 PLACES REMAINS
8th-12th September FULL
29th September – 3rd October FULL
Total cost £550/EURO634.00 – Deposit EURO138.00 Balance due Feb 2024
Balance due February 2024
For any queries about the retreat, please contact Donna click HERE
Please note that deposits are non-refundable. While we will try to be as flexible and helpful as possible, please note that we cannot be held responsible for travel cancelations and delays and our retreat costs are non-refundable.
To book and pay your deposit for June 2024 click HERE
To book and pay your deposit for August 2024 click HERE